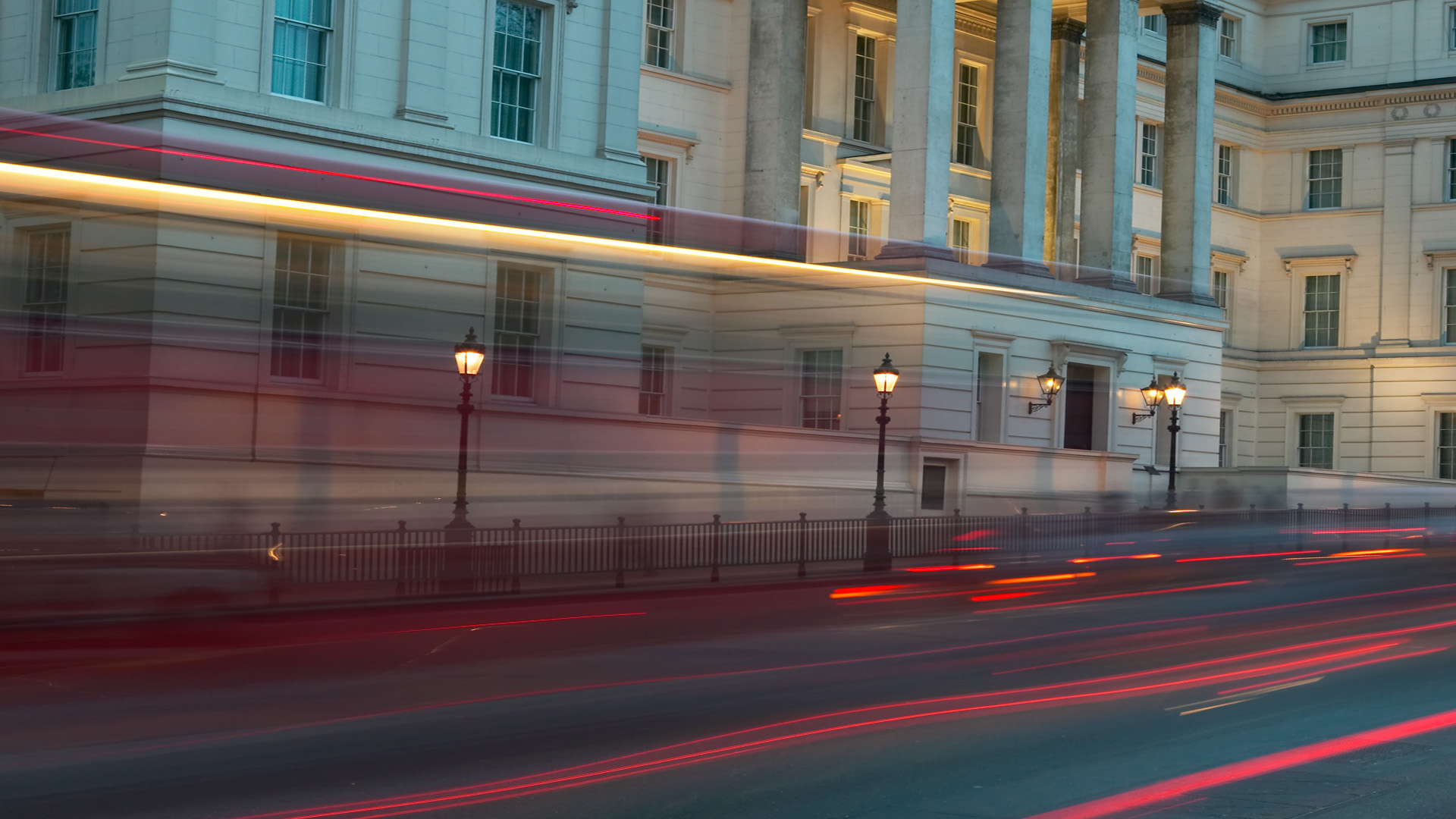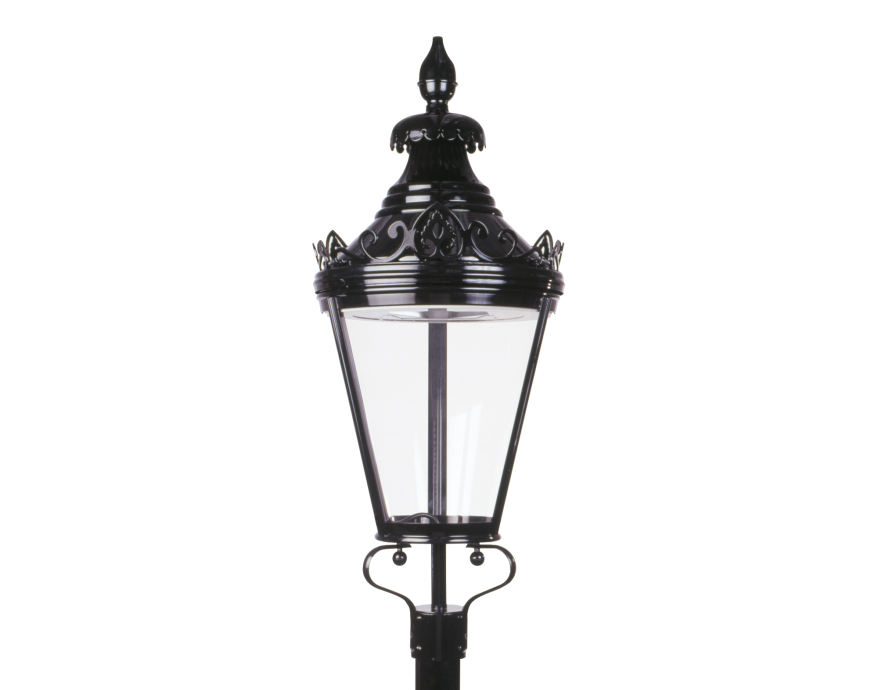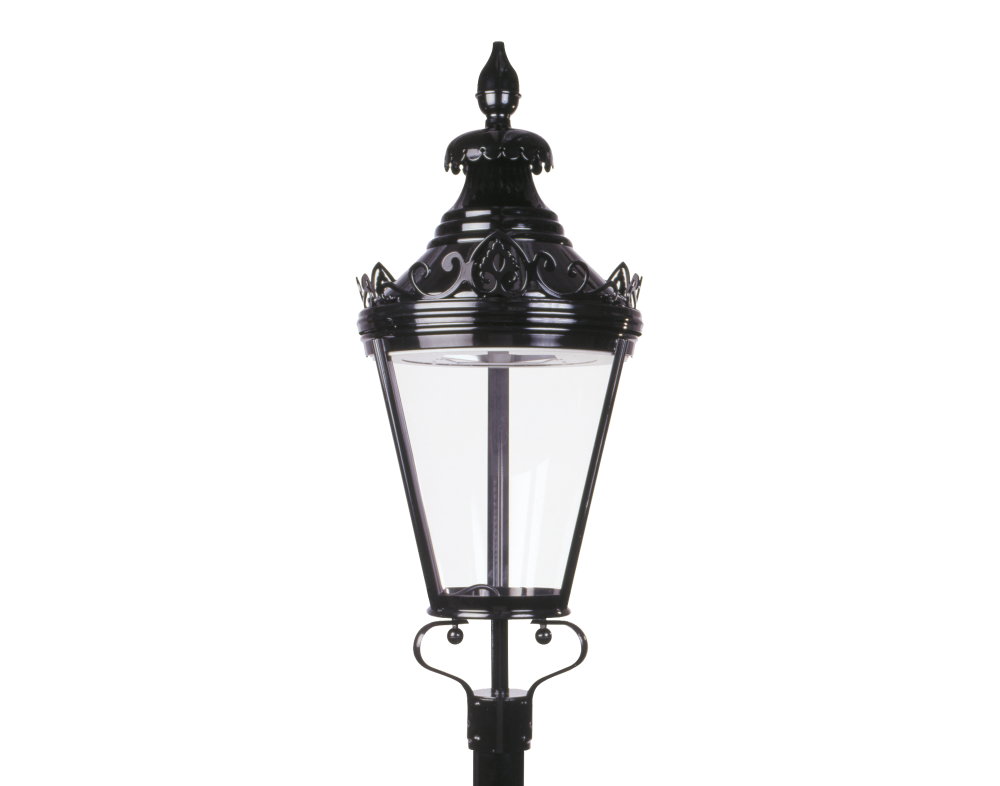 Downloads
Format: Adobe Acrobat PDF file, (106 KB)
Format: Adobe Acrobat PDF file, (109 KB)
Format: Adobe Acrobat PDF file, (147 KB)
Decorative and discreet
Westminster is inspired by lanterns first seen in Royal Parks and Regency period developments. This luminaire features a single-piece glazing cone and decorative dome set, also sporting an ornate coronet for a more traditional appearance.
Recommended for mounting at 4-6 metres
Handcrafted in copper with a decorative dome and signature nameplate
Polycarbonate glazing for ingress protection and added durability
Available with a range of LED solutions to suit your application
Contact us
Westminster
Weight: 10.2kg
Windage: 0.2m2
Contact us to find out more
LED Light engines
To support a variety of applications, our Heritage lanterns are offered with a range of LED light engines. So whether you're looking for a high-performance light source to maximise energy savings, or something with a more traditional appearance, we have a solution for you.
RAL 9005

Black

RAL 7016

Anthracite grey

RAL 7037

Dusty grey

RAL 5003

Sapphire blue

RAL 6005

Light moss green

RAL 3005

Wine red
To personalise your scheme, other RAL colours available on request.
Detailed Specification
Product specification
Public realm
High street & road lighting
Paths & walkways
Rail
Car parks
Power and control
Miniature photocell
Part-night switching
Pre-programmed dimming
Integral CMS
Sensor ready
Mechanical and installation
Body: Copper
Coronet: Aluminium
Entry: Corrosion protected steel
Access: Body coloured stainless steel latches
Seals: Silicone rubber
Natural copper
Polished and lacquered copper
Polyester powder coat
RAL 9005 Black
RAL 7016 Anthracite grey
RAL 7037 Dusty grey
RAL 5003 Sapphire blue
RAL 6005 Light moss green
RAL 3005 Wine red
Natural copper finish
Polished and lacquered copper finish
Other RAL colours on request
Downloads and dimensions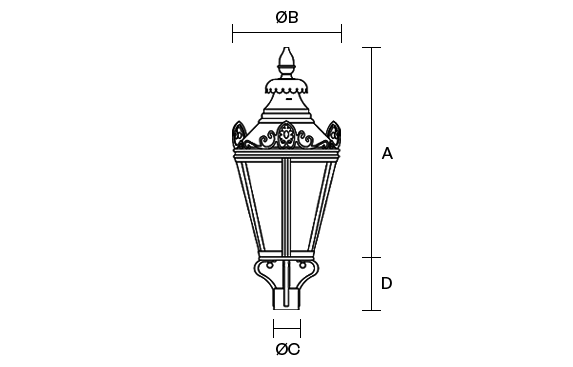 Dimensions (mm):
A

787

Ø B

420

Ø C

76

D

115
Weight (kg):
10.2
Windage (m2):
0.2