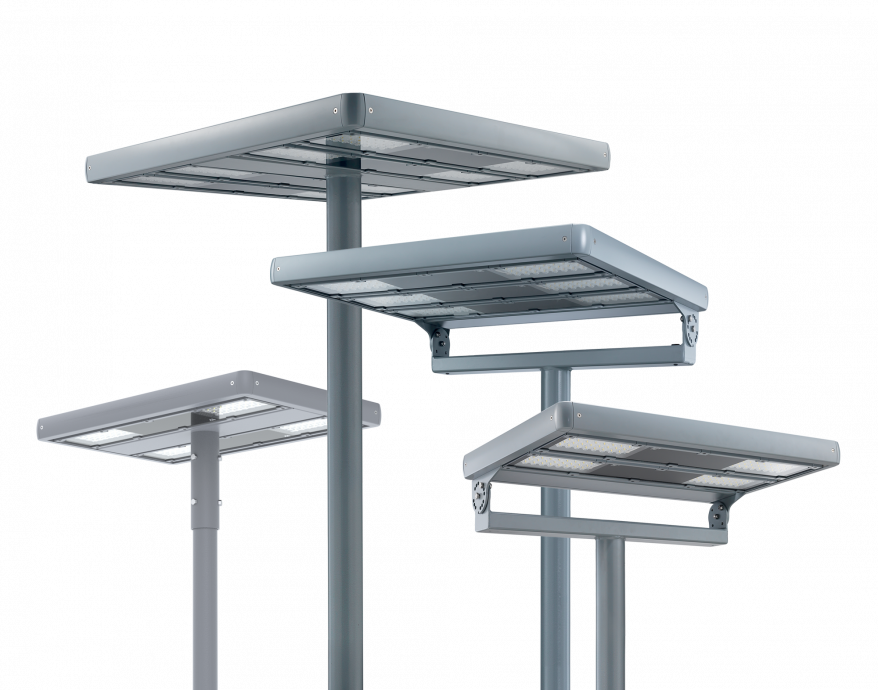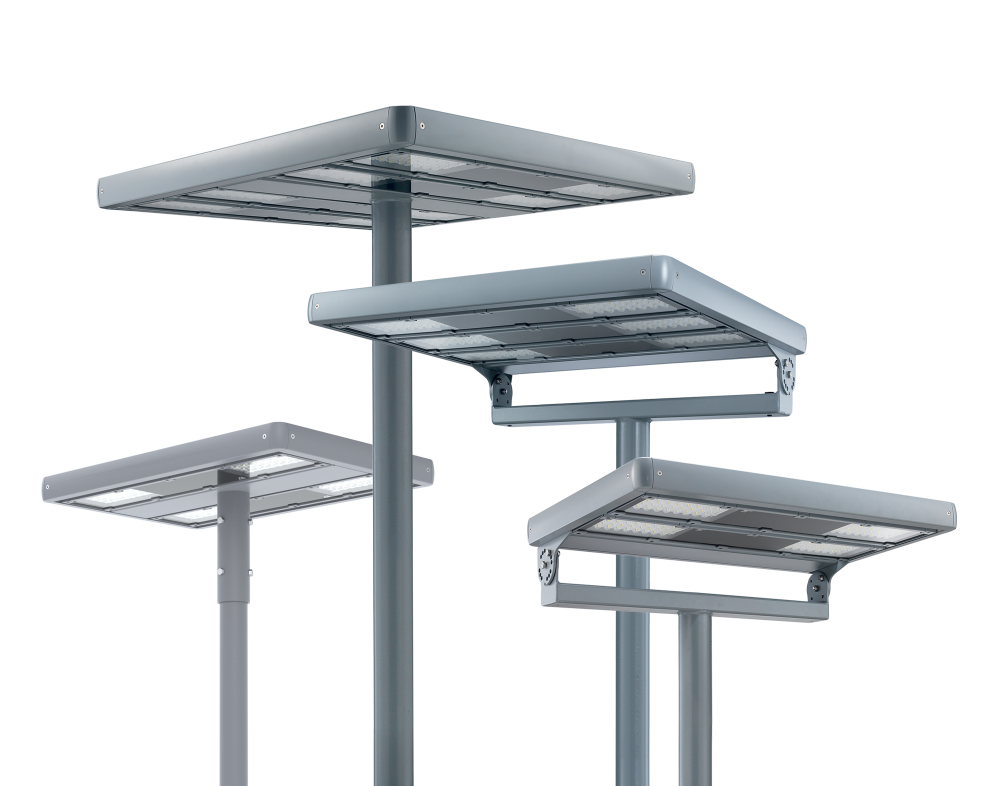 Downloads
Format: Adobe Acrobat PDF file, (1.4 MB)
Format: Adobe Acrobat PDF file, (1.7 MB)
Format: Adobe Acrobat PDF file, (31 KB)
More views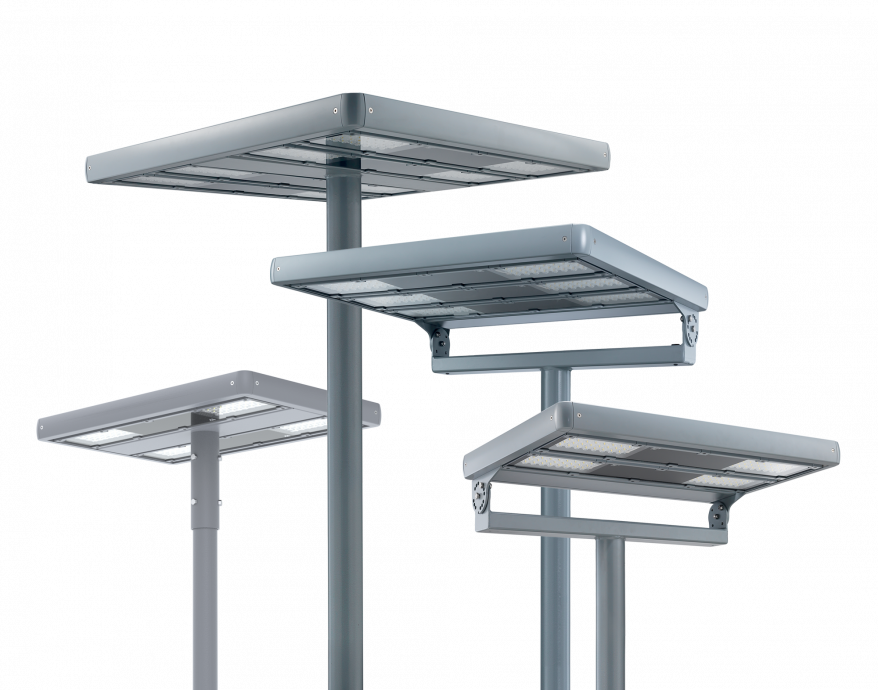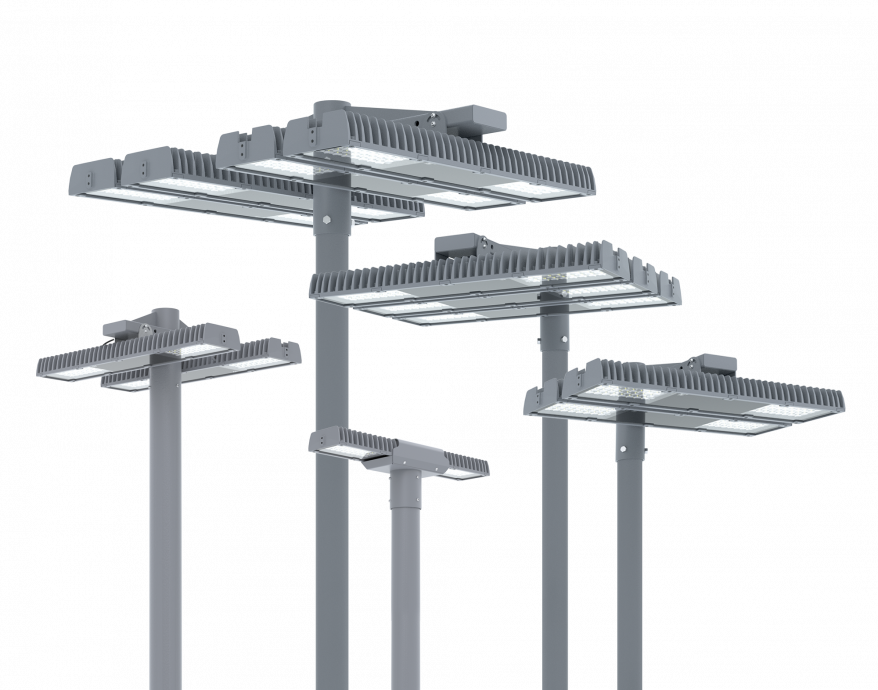 The only large area lighting system you'll ever need
Available in seven standard configurations with a powerful lumen package of up to 88,000 lumens. Choose Katana for maximum energy savings and minimal whole-life cost.
Recommended for mounting at 6-20 metres
Modular lighting system
From 4600 to 88000lm
RAL 7035

Light grey

RAL 7046

Mid grey

RAL 9005

Black
To personalise your scheme, other RAL colours available on request.
Detailed Specification
Product specification
High street & road lighting
Car parks
Rail
Area lighting
Buildings
Lighting
Colour Temperature (CCT):
2700K
3000K
4000K
Max efficacy (luminaire lumens):
Up to 130lm/W
Power and control
200mA-1000mA (in 50mA increments)
Miniature photocell
Part night switching
Pre-programmed dimming
NEMA photocell
CMS compatible
Sensor ready
Mechanical and installation
Each module individually adjustable (5° increments)
Body: High pressure die-cast aluminum
Glazing: Low iron toughened glass
Bracketry: Galvanised steel
Seals: Silicone
RAL 7035 Light grey
RAL 7046 Mid grey
RAL 9005 Black
Other RAL colours on request
Downloads and dimensions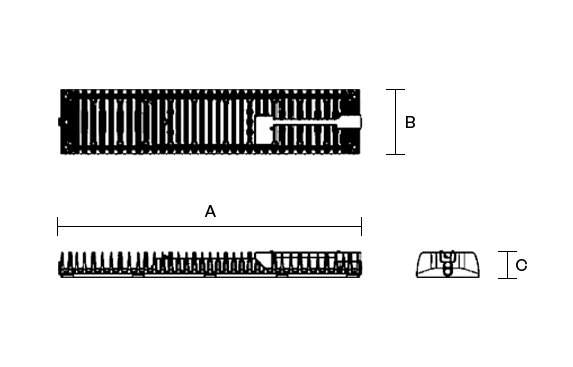 Weight (kg):
13
Windage (m2):
0.01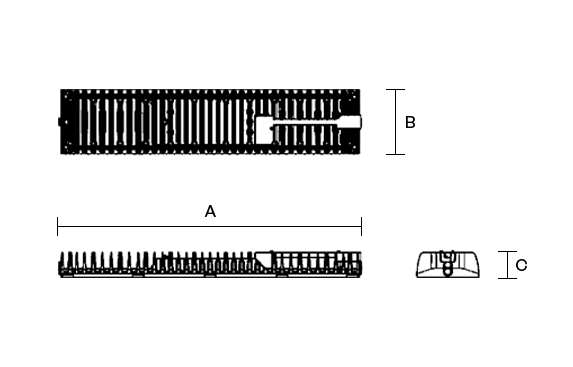 Weight (kg):
13
Windage (m2):
0.01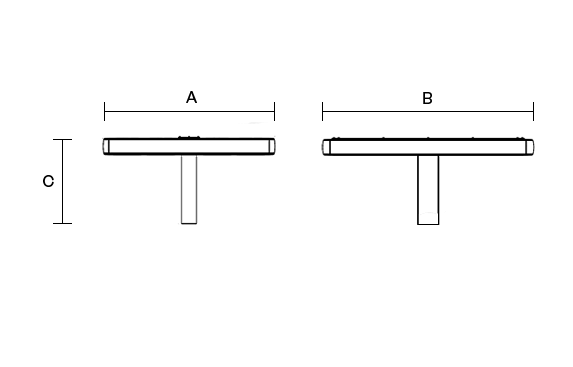 Weight (kg):
30
Windage (m2):
0.07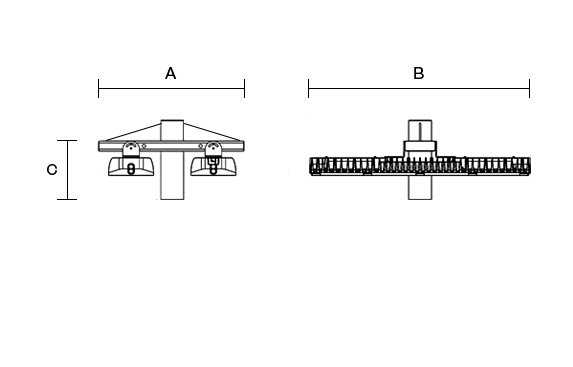 Weight (kg):
30
Windage (m2):
0.07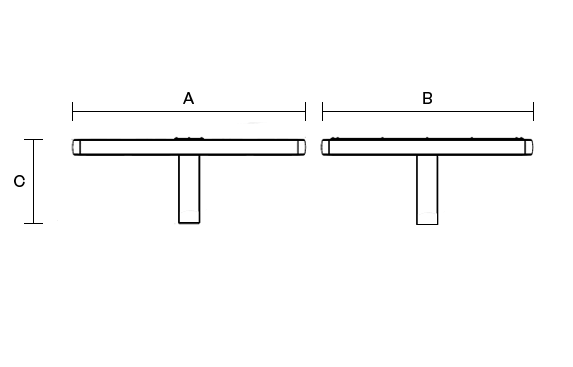 Weight (kg):
56
Windage (m2):
0.12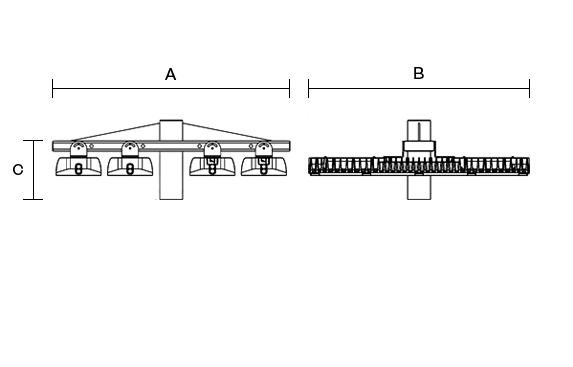 Weight (kg):
56
Windage (m2):
0.12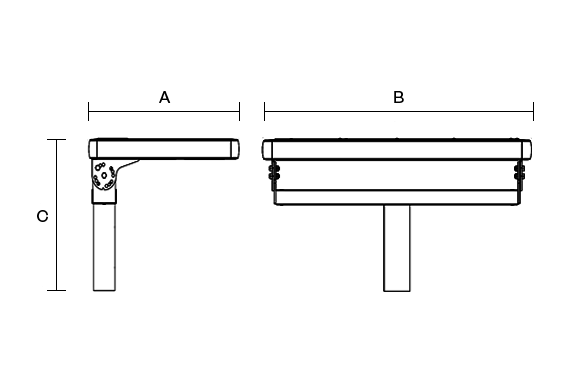 Weight (kg):
30
Windage (m2):
0.07

Weight (kg):
30
Windage (m2):
0.07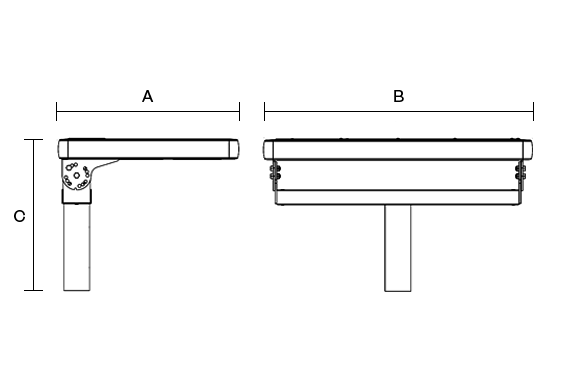 Weight (kg):
43
Windage (m2):
0.09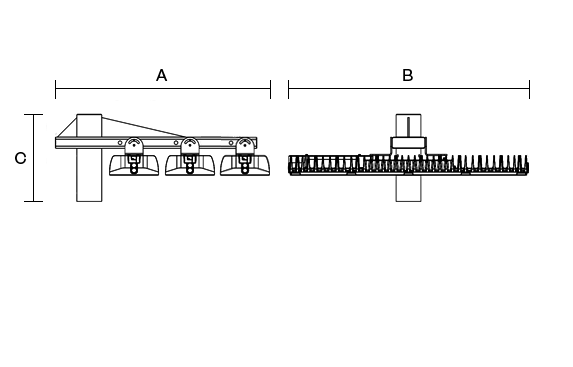 Weight (kg):
43
Windage (m2):
0.09