Downloads
Format: Adobe Acrobat PDF file, (2.6 MB)
Format: Adobe Acrobat PDF file, (46 KB)
Format: Adobe Acrobat PDF file, (98 KB)
More views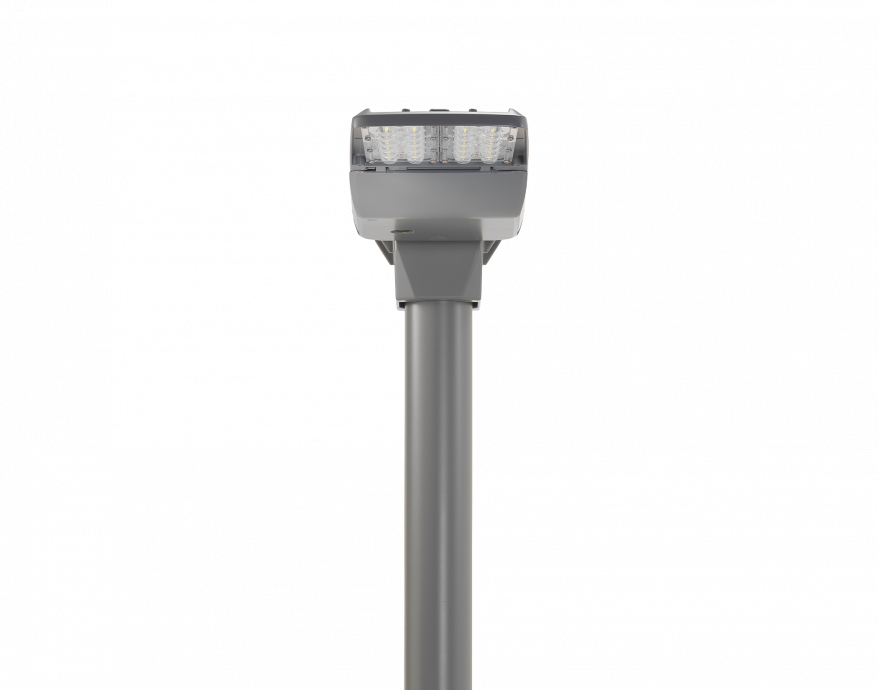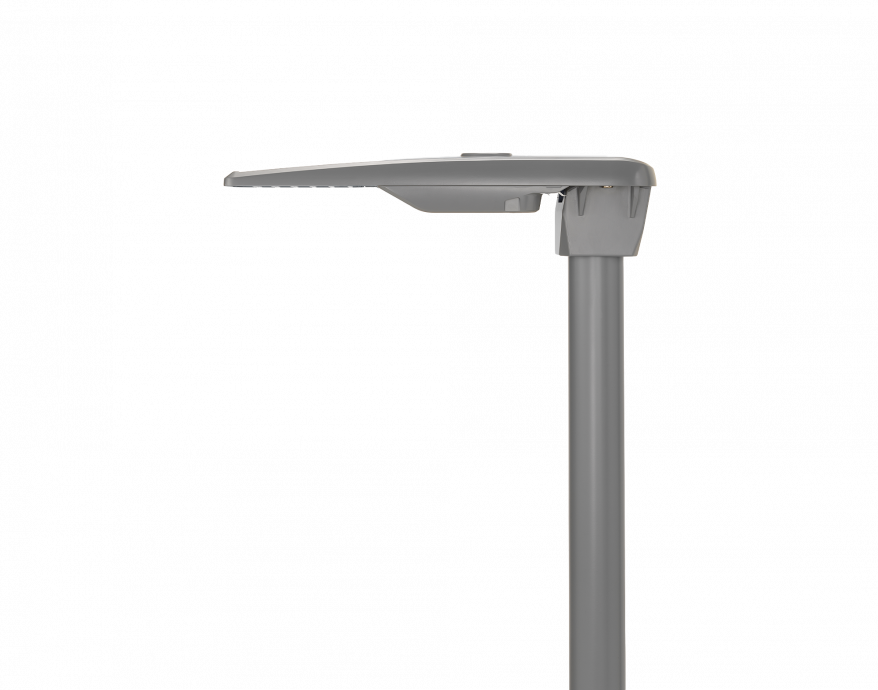 Excellent performance.
Exceptional value.
Offering exceptional performance, easy maintenance and a low total cost of ownership, Kirium One is a highly efficient lighting solution designed with contractors in mind and optimised for road and footpath lighting applications. 
Highly efficient solution delivering up to 179lm/W to support substantial long-term savings
Available with 12 or 24 LED light engines and flexible drive currents for tailored performance
Easy to install using the Universal Entry for quick switching between post top and side entry on site
Futureproofed design using standardised components and a range of connectivity options
Request a quote
Check out our latest brochure
Contact us to find out more
Universal Entry
Kirium One can be supplied pre-wired, making the optional Universal Entry a game changer in having on-site switching from side entry to post-top entry without the need to disconnect the flex. Kirium One also has quick and easy tilting functionality enabling delicate on-site adjustments to the luminaire.
This feature can easily adapt to any column or bracket mounting on-site, offering maximum flexibility during installation
Futureproofed Lighting
Kirium One can perform over a 100,000-hour lifetime with connectivity options and Zhaga-compatible components.
Dedicated Optics
With 11 dedicated optics, Kirium One can deliver targeted illumination and excellent uniformity.
Built to Last
With an IP66 rating and an anti-condensation valve from constructed high-quality materials to prevent moisture build-up.
Circular by Design
Constructed with durable materials and replaceable components to reduce waste and maximise service life.
Easy to Maintain
Offering toolless entry and optional electrical auto-disconnect to ensure safe maintenance.
A lightweight solution
Kirium One reduces its overall weight and carbon footprint by using the minimal amount of raw materials possible.
Detailed Specification
Product specification
High street & road lighting
Car parks
Area lighting
Buildings
Paths & walkways
Lighting
Narrow Road (Type 1 / Type 2)
Medium Road (Type 1 / Type 2)
Wide Road (Type 1 / Type 2)
Traffic Routes
Area (Symmetric / Asymmetric)
Zebra Crossing (Left / Right)
Colour Temperature (CCT):
2700K
3000K
4000K
Max efficacy (luminaire lumens):
up to 200lm/W
Power and control
250mA - 1050mA (in 50mA increments)
Photocell
Part-night switching
Pre-programmed dimming
Presence detector
NEMA socket
Zhaga Book 18 socket
CMS
Sensor ready
Fully programmable (with constant light output enabled)
Mechanical and installation
Post top: -10° to +15° (2.5° increments)
Side entry: -15° to +10° (2.5° increments)
Body: die-cast aluminium / die-cast aluminium with UV-stabilised polycarbonate lower cover
Seals: Silicone
Optics: PMMA
Smooth polyester powder coat
RAL 7046 Mid grey
RAL 7035 Light grey
RAL 9005 Black
Other RAL colours on request
-20°C to +40°C (please contact us for lifetime information at higher ambient temperatures)
Universal Entry (post top: Ø60-76mm
side entry: Ø34-60mm)
Dedicated Post Top Entry (Ø60-76mm)
Dedicated Side Entry (Ø34-42mm)
Downloads and dimensions

Weight (kg):
3.8-4.6
Windage (m2):
0.026

Weight (kg):
3.8-4.6
Windage (m2):
0.026

Weight (kg):
3.8-4.6
Windage (m2):
0.026