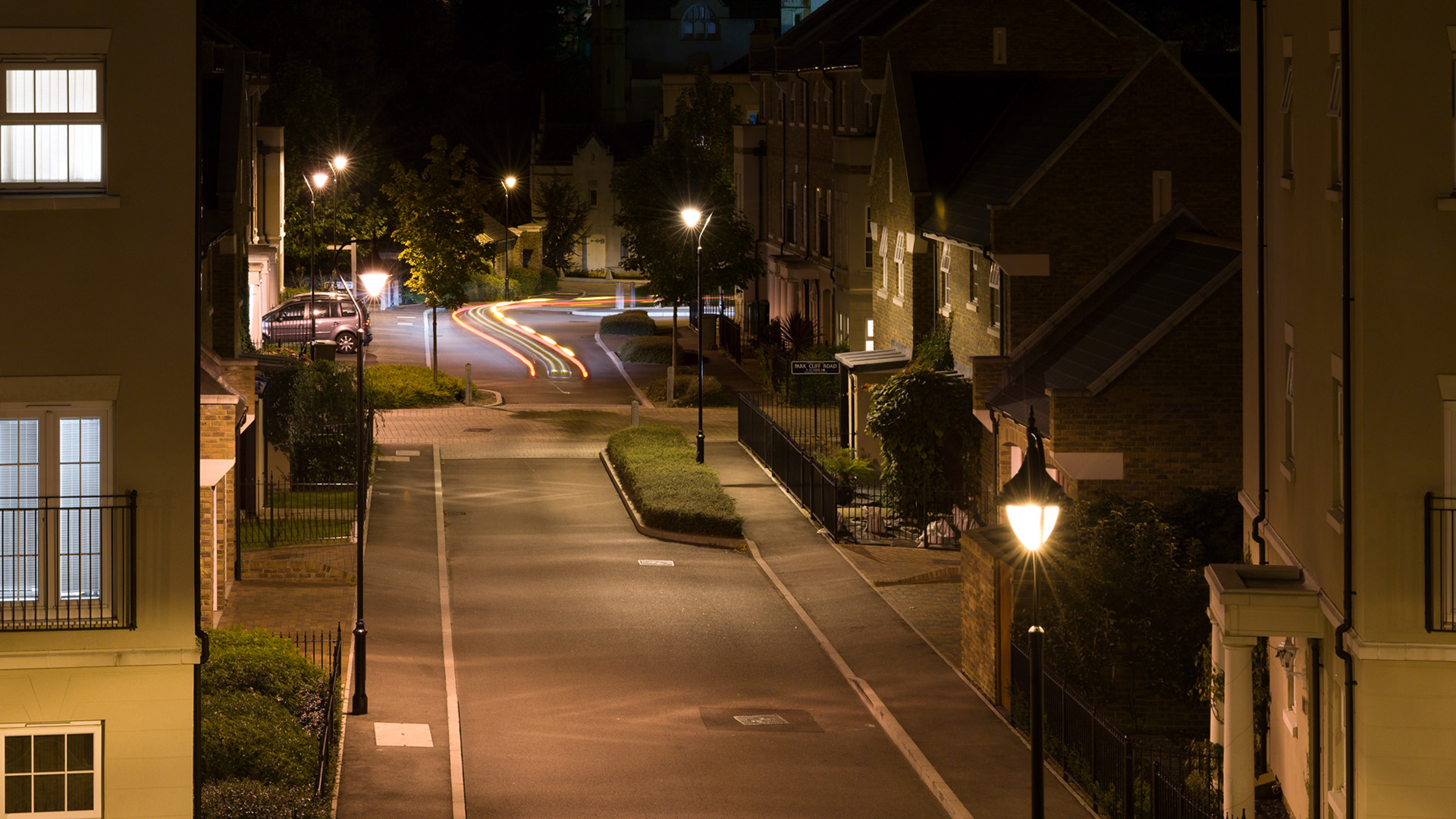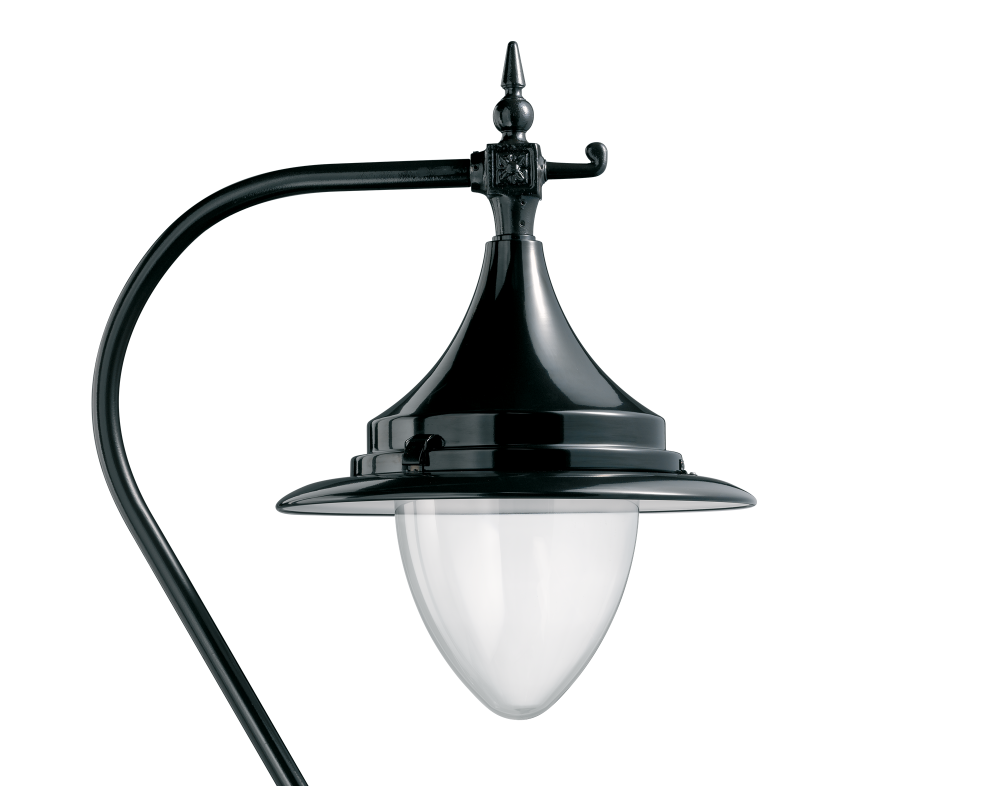 More Views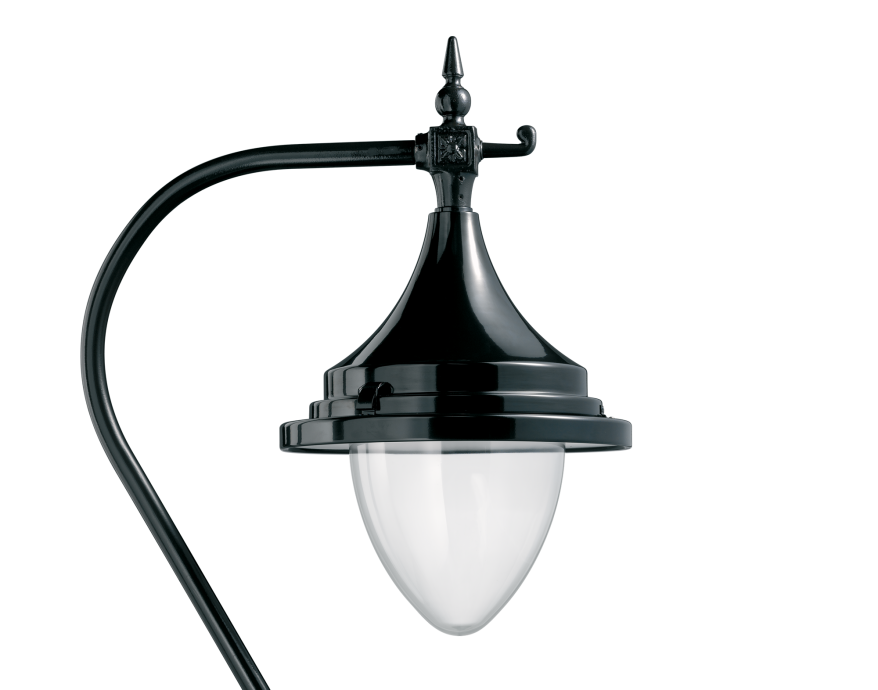 One of our most popular heritage luminaires
Developed with architects Broadway Malyan, Ely is based on the performance of our Strand luminaire redesigned to sit more comfortably with modern building design.
Available in three sizes
Recommended for mounting at 4-10 metres
Exceptional ease of maintenance via stainless steel over-centre latches
Request a quote
U bracket options
For the Ely there are two different styles of "U" bracket; a traditional square design and a design that closely follows the shape of the tear drop glazing.
The "U" bracket options are unaffected by the brim type i.e. any "U" bracket shape can be used with either wide or narrow brim.
"U" brackets are made in steel, galvanised and then polyester powder coated in the colour of the lantern.
The brackets are supplied pre-assembled to the lantern and wiring is made simple by having a terminal block mounted within the base of the "U" bracket.
Ely Tear Drop "U" bracket
LED Light engines
Designed to fit effortlessly within the majority of our exterior lighting luminaires, the LED Light Engine is available in new luminaires or as a retrofit option. 
Ely can be supplied in a large variety of configurations.  Choose from 3 sizes, pendant or post top mounting, narrow or wide brim, and our wide range of LED solutions. The below table explains which options are available for each lantern size. 
   Product
Light source
Brim options
Glazing options
"U" bracket options
Pendant mounting type
   Ely A
PLED / PCOB / CCOB / Gas / Lamp
Wide / Narrow
Tear Drop
 
Easy-Fit

™ / Threaded

   Ely B

PLED / PCOB / CCOB / Gas / Lamp

Wide / Narrow
Tear Drop
Square / Tear Drop

Easy-Fit

™ / Threaded

   Ely C

PLED / PCOB / CCOB / Gas / Lamp

Wide / Narrow
Tear Drop
Square / Tear Drop

Easy-Fit

™ / Threaded
*Light source abbreviations: PLED - Performance LED / PCOB - Performance COB / CCOB - Comfort COB / Gas - Braun by DW Windsor
Detailed Specification
Product specification
Public realm
High street & road lighting
Paths & walkways
Rail
Car parks
Power and control
Remote switch
Remote dim
Pre-programmed dim
Photocell switch
Photocell dim
Full CMS
Mechanical and installation
Body: Aluminium
Glazing: Clear polycarbonate
Seals: Silicone
RAL 3005 Wine red
RAL 5003 Sapphire blue
RAL 6005 Light moss green
RAL 7016 Anthracite grey
RAL 7037 Dusty grey
RAL 9005 Black
Other RAL colours available on special request
Downloads and resources
Dimensions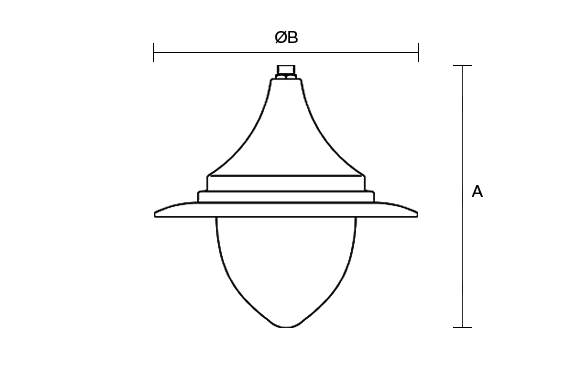 Weight (kg):
11.5
Windage (m2):
0.17
Weight (kg):
11.5
Windage (m2):
0.17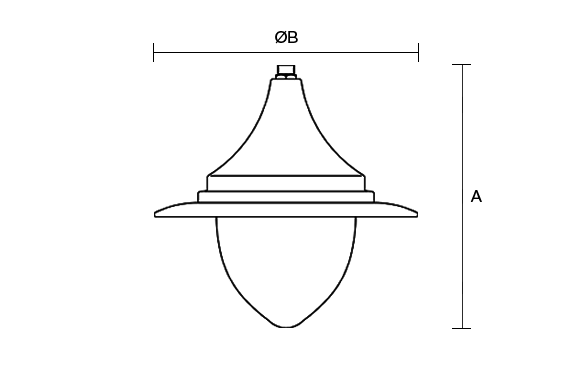 Weight (kg):
8.5
Windage (m2):
0.14
Weight (kg):
8.5
Windage (m2):
0.14

Weight (kg):
5.5
Windage (m2):
0.1
Weight (kg):
5.5
Windage (m2):
0.01