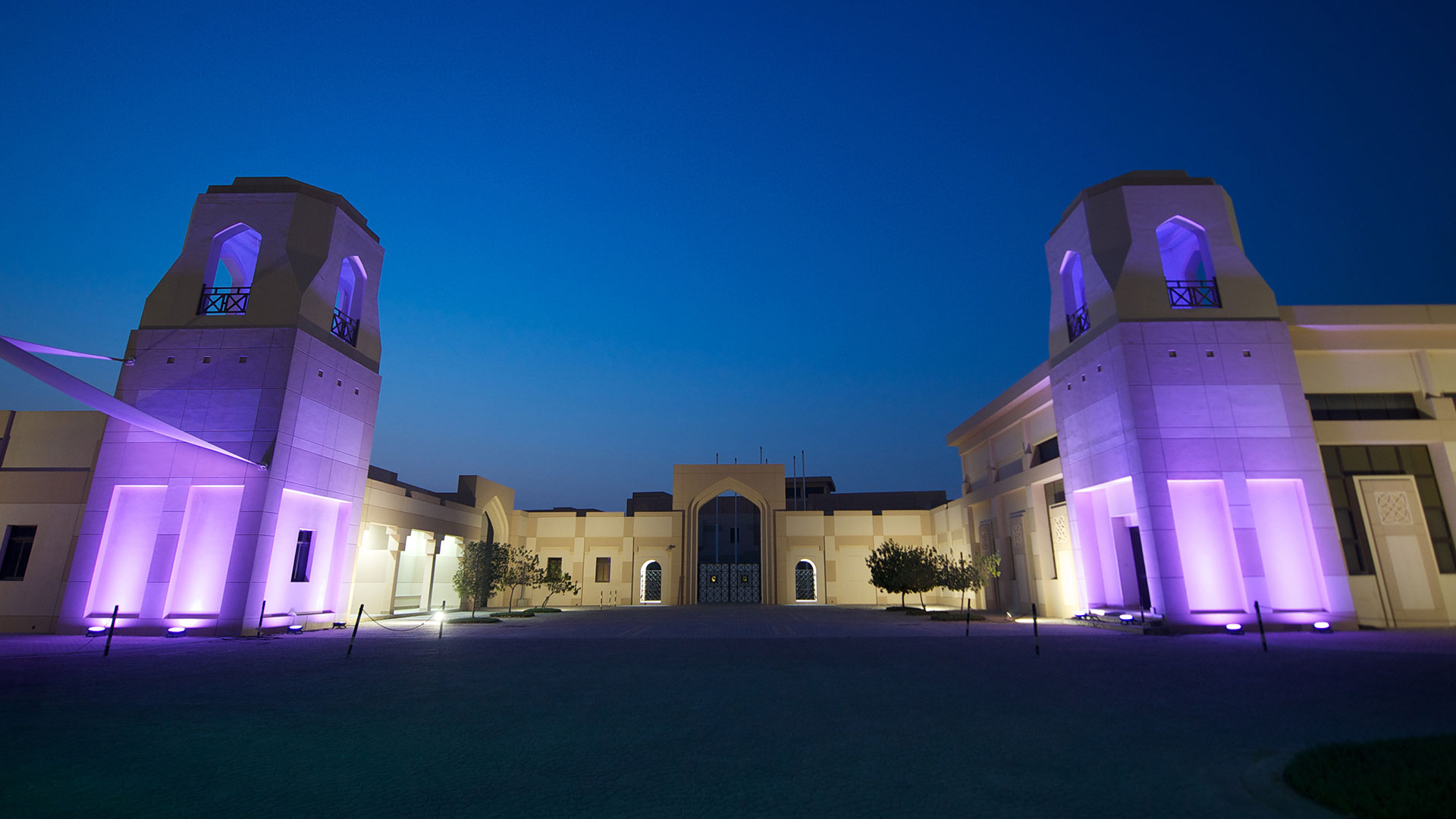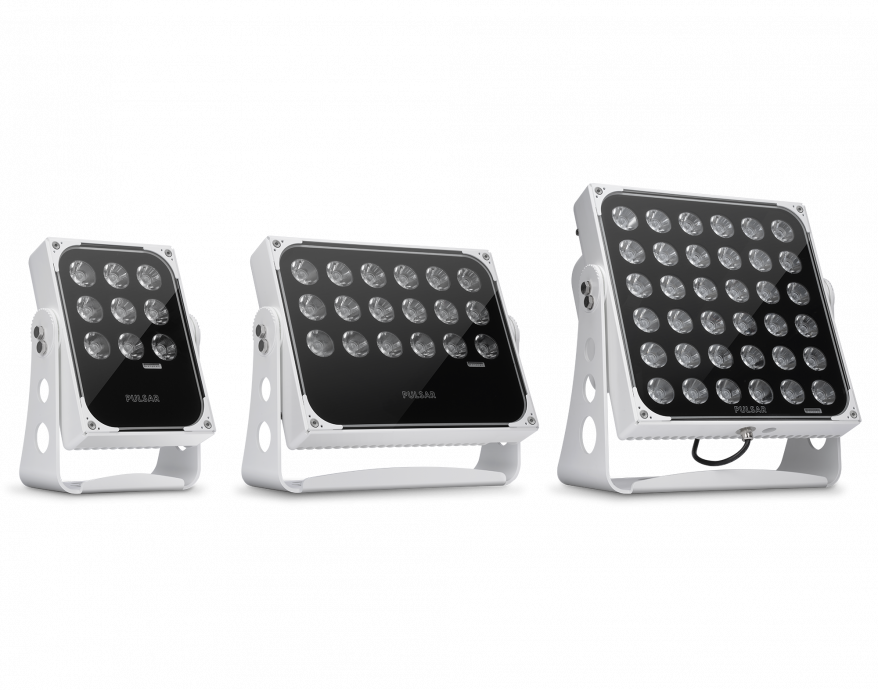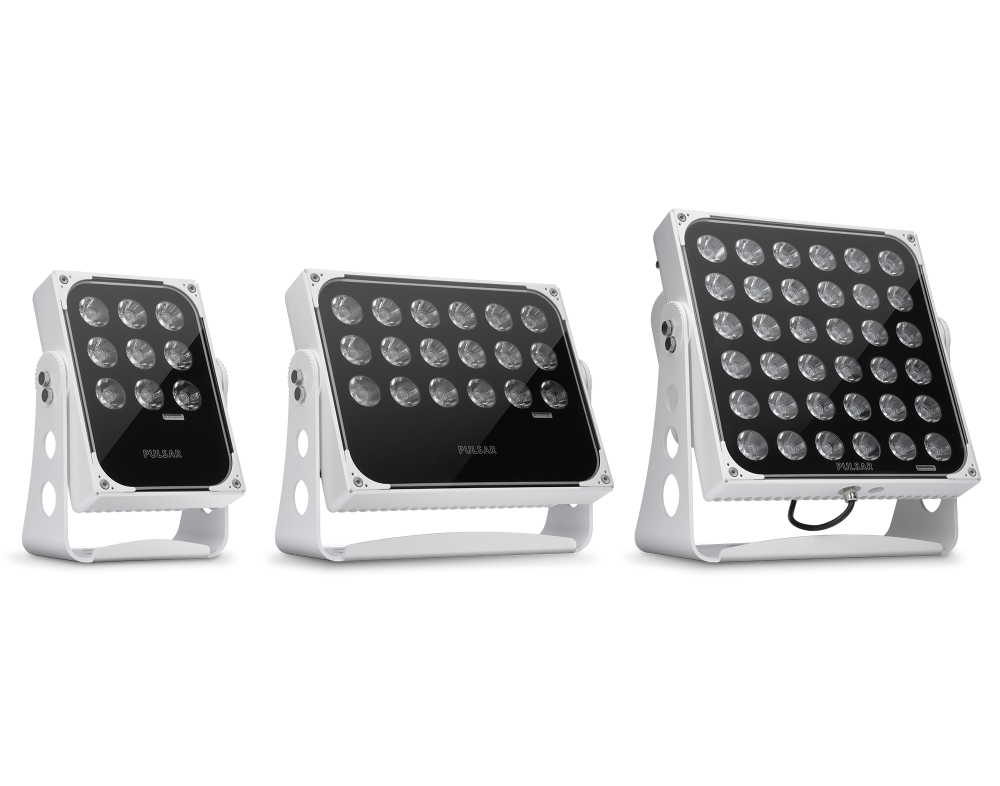 More views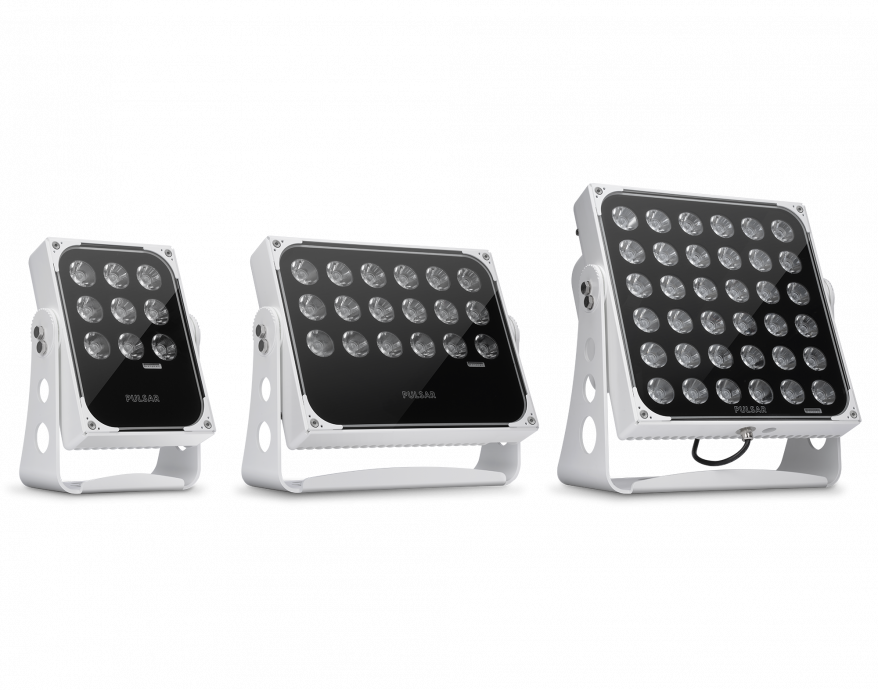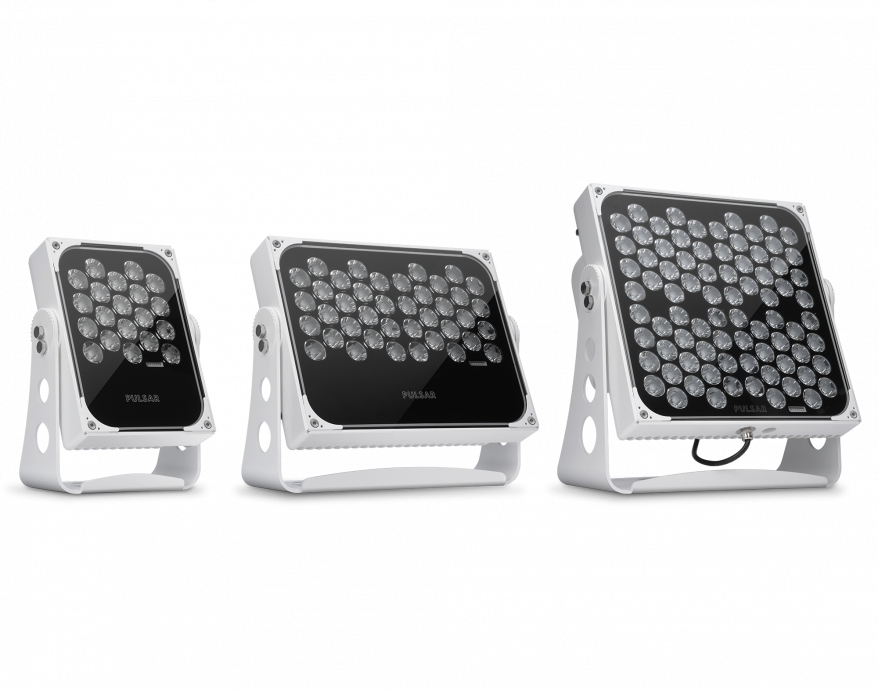 Unmatched in light quality, unrivalled in performance.
Combining advanced multi-channel LED technology and precision optics, the LuxEOS range has been designed to deliver exceptional quality of light and performance.
Perfectly suited to a wide range of exterior applications - from floodlighting to distance projection - LuxEOS has been engineered to Pulsar's exacting standards and constructed to withstand the toughest environments.
Available in multiple sizes and with a choice of colour-changing LED sources, including RGBW, RGBA and Tunable White, LuxEOS offers a flexible architectural lighting solution like no other.
Request a quote
Contact us to find out more
Superior Light Quality
From the outset, LuxEOS luminaires have been designed to deliver beautiful, high-quality light. Powered by our QuadCORE LED™ Technology which expands the colour gamut, LuxEOS offers an extensive array of hues, from vivid saturated colours to subtle pastel shades. The addition of precisely defined white LED chips in LuxEOS ensures accurate colour temperatures are achieved, resulting in high CRI (90+) illumination. Furthermore, by hot binning our LEDs, we can maintain colour and white consistency within 3 SDCM, even at higher ambient temperatures found in warmer climates.
Outstanding Performance
Following the guiding principle of providing light only where it's needed, LuxEOS utilises Pulsar's Holographic Beam Shaping™ technology to maximise the luminaire's optical performance, whilst ensuring light is directed only as required. The advanced optical system enables a wide variety of symmetrical and elliptical beam distributions from 3° to 80°. Meanwhile, the use of high-powered LEDs and our dynamic power management system, LuxRAMP™, ensures LuxEOS achieves a high luminous flux, delivering peak intensities of over 1,000,000cd.
Multiple Light Sources
LuxEOS can be specified with a choice of four dynamic LED light options to deliver high-quality, controllable light, unrivalled in performance and colour accuracy. VividCOLOUR light sources are ideal for applications that require a mix of white and coloured light. They feature separate red, green and blue channels plus a white light LED which can be specified as 5700K, 2700K or 1700K. LuxEOS is also available as a TuneableWHITE solution which uses a mix of 5700K, 2700K and1700K LEDs to deliver a high CRI (90+) variable white light.

To learn more about LuxEOS and other dynamic
architectural lighting solutions, consider visiting
Pulsar's website