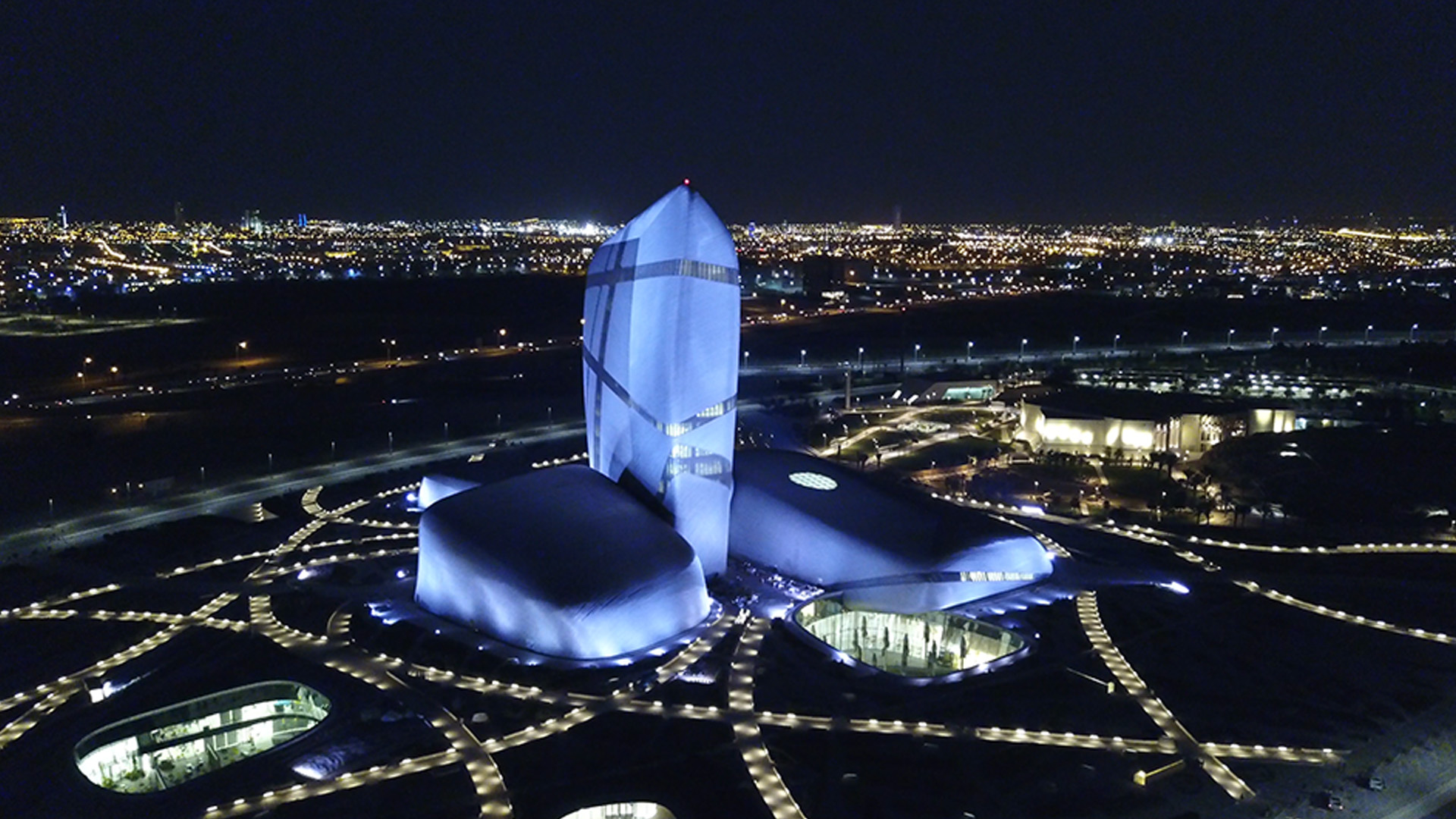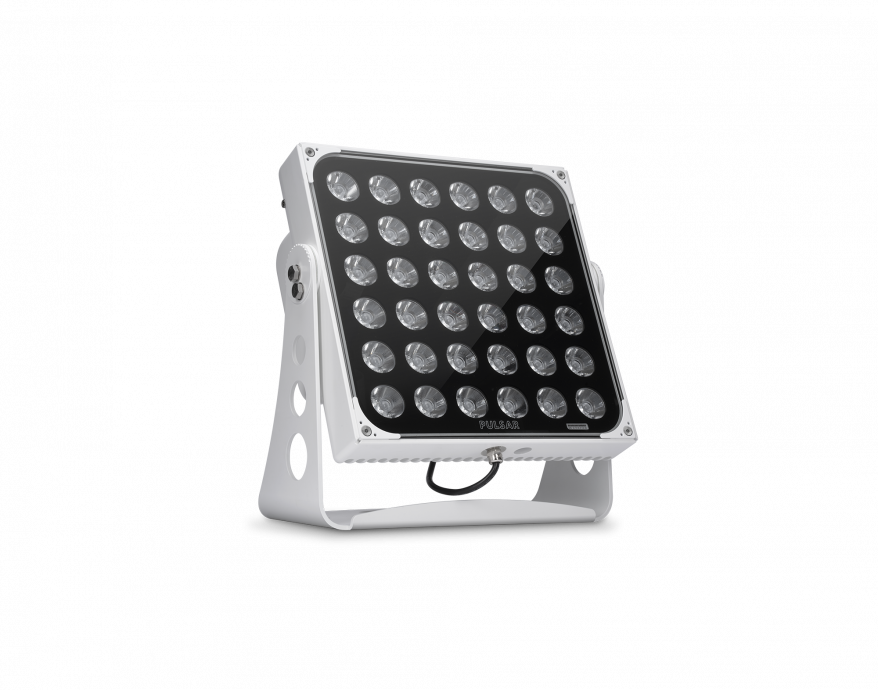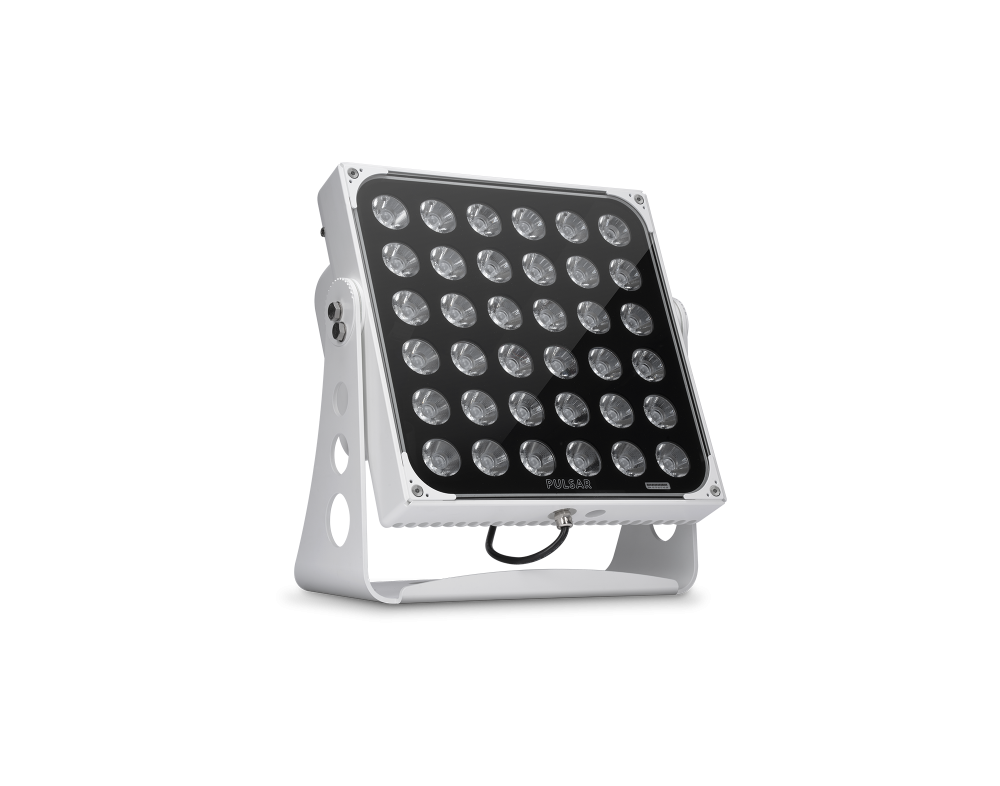 Downloads
Format: Adobe Acrobat PDF file, (8.6 MB)
Format: ZIP compressed file, (220 KB)
Format: ZIP compressed file, (26 MB)
More views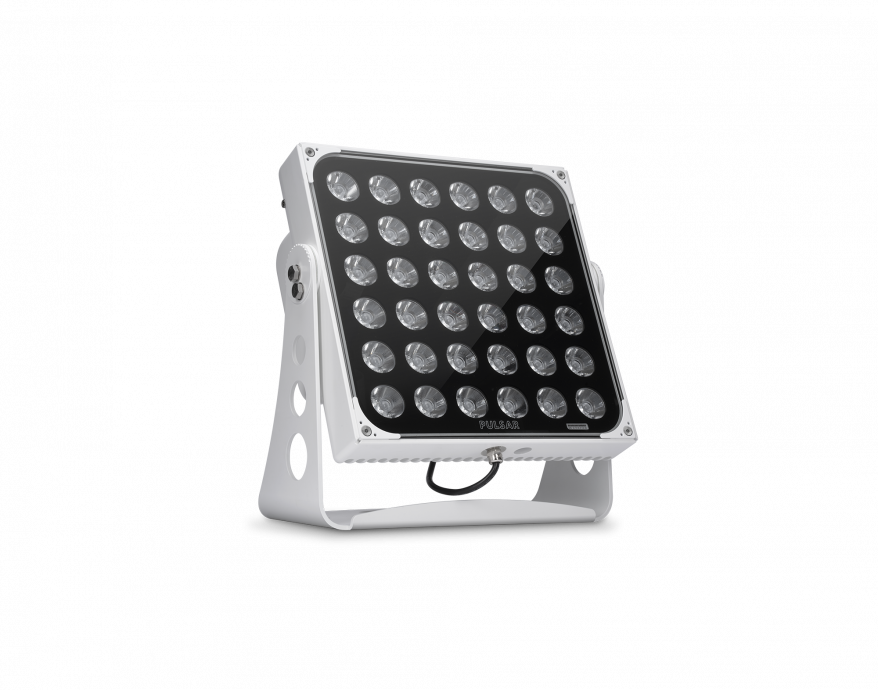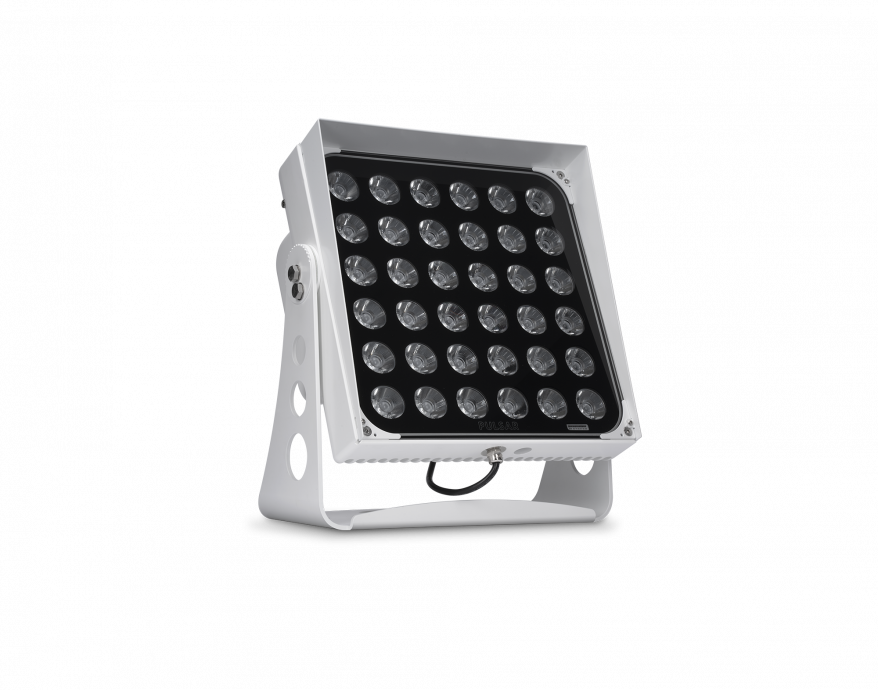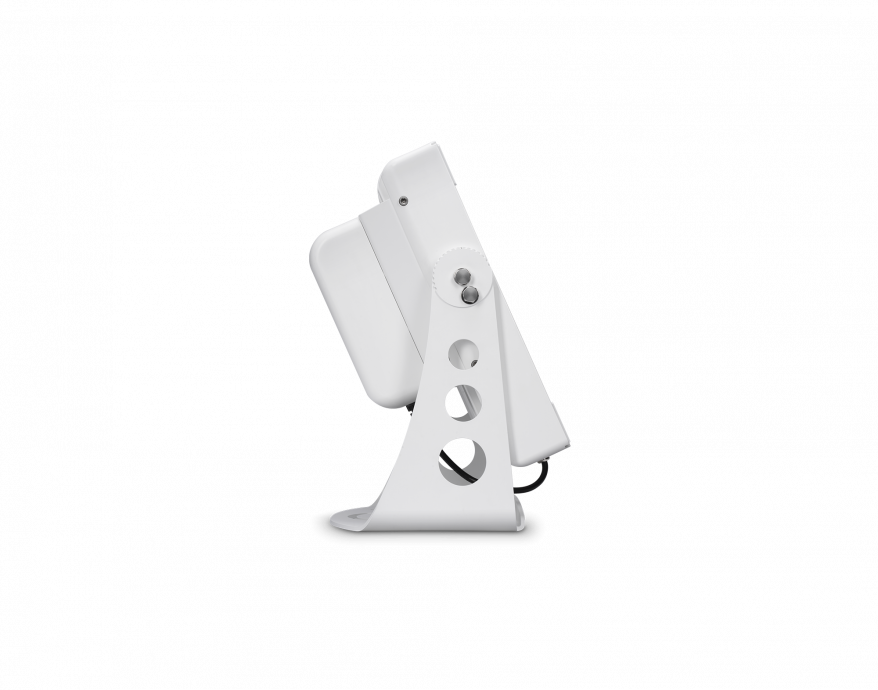 High performance, dynamic LED floodlight
LuxEOS FLOOD 36 is a high performance, architectural LED floodlight for exterior applications. Featuring a low profile design, LuxEOS FLOOD 36 is available in a choice of dynamic LED sources and a variety of beam options.
240W LED floodlight
RGBW, RGBA and variable white light sources available

up to 9,500lm (VividCOLOUR) / 15,000lm (TunableWHITE)

up to 210,000cd (VividCOLOUR) / 310,000cd (TunableWHITE)

CRI 90+

DMX + RDM Control

Symmetrical & Elliptical beam options

Ultra-smooth dimming and 100% flicker-free light
Request a quote
LuxEOS FLOOD Distributions
Through using a combination of Pulsar's Holographic Beam Shaping™ technology and power management system, LuxRAMP, LuxEOS can achieve optically direct performance with high luminous flux. 
The LuxEOS FLOOD range delivers a floodlighting solution with distribution options varying from 10° to 80°, providing precise light distribution for any exterior application.
LuxEOS FLOOD Accessories
To offer flexibility, LuxEOS FLOOD provides a selection of external optical accessories to ensure precise light distribution.
Designed to manage light discreetly, the range of interchangeable options from louvre, full snoots and half snoots to help and control glare which is easily fitted on-site.
Outstanding Performance
Following the guiding principle of providing light only where it's needed, LuxEOS utilises Pulsar's Holographic Beam Shaping™ technology to maximise the luminaire's optical performance, whilst ensuring light is directed only as required. The advanced optical system enables a wide variety of symmetrical and elliptical beam distributions from 3° to 80°. Meanwhile, the use of high-powered LEDs and our dynamic power management system, LuxRAMP™, ensures LuxEOS achieves a high luminous flux, delivering peak intensities of over 1,000,000cd.