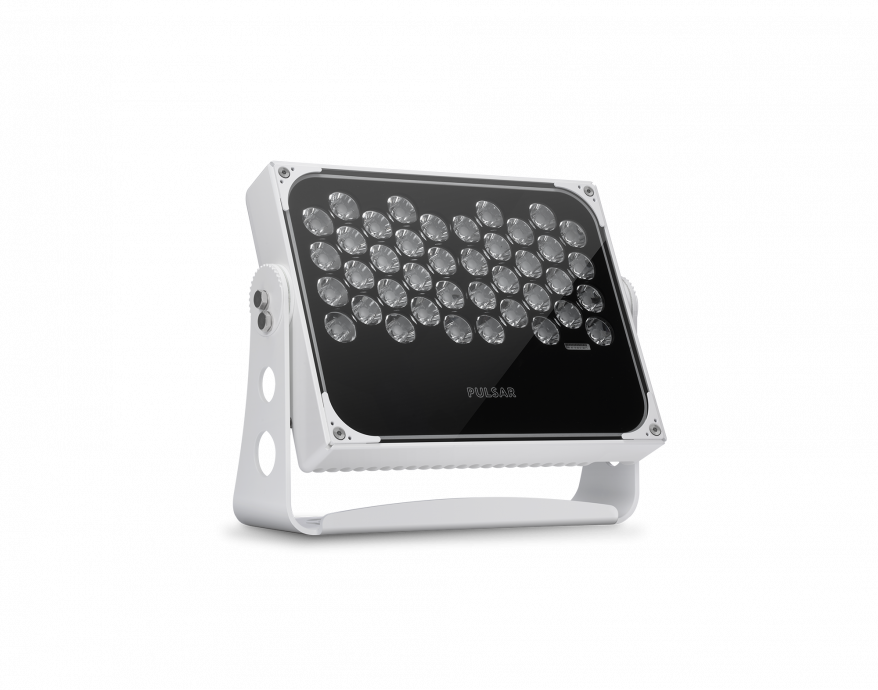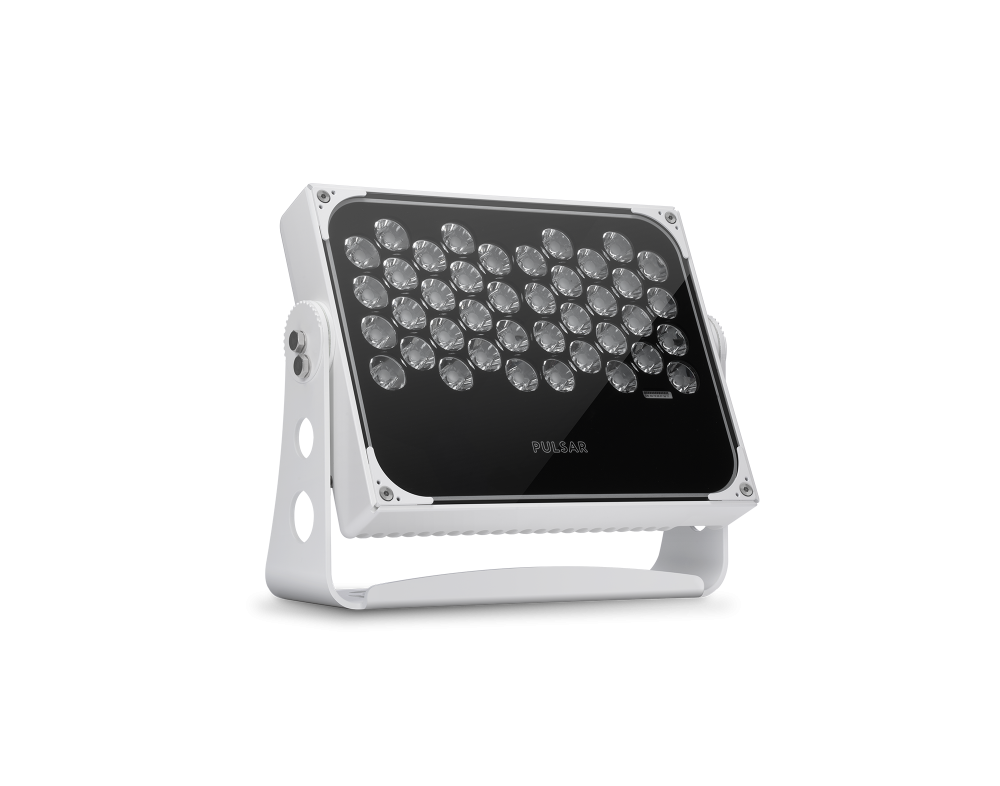 Downloads
Format: Adobe Acrobat PDF file, (9 MB)
Format: ZIP compressed file, (666 KB)
Format: ZIP compressed file, (12 MB)
More views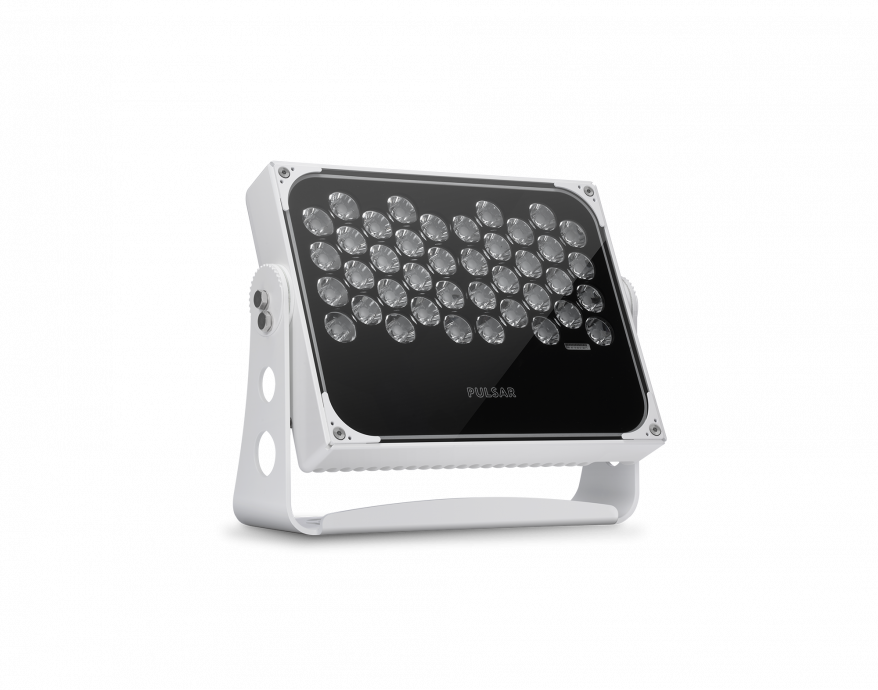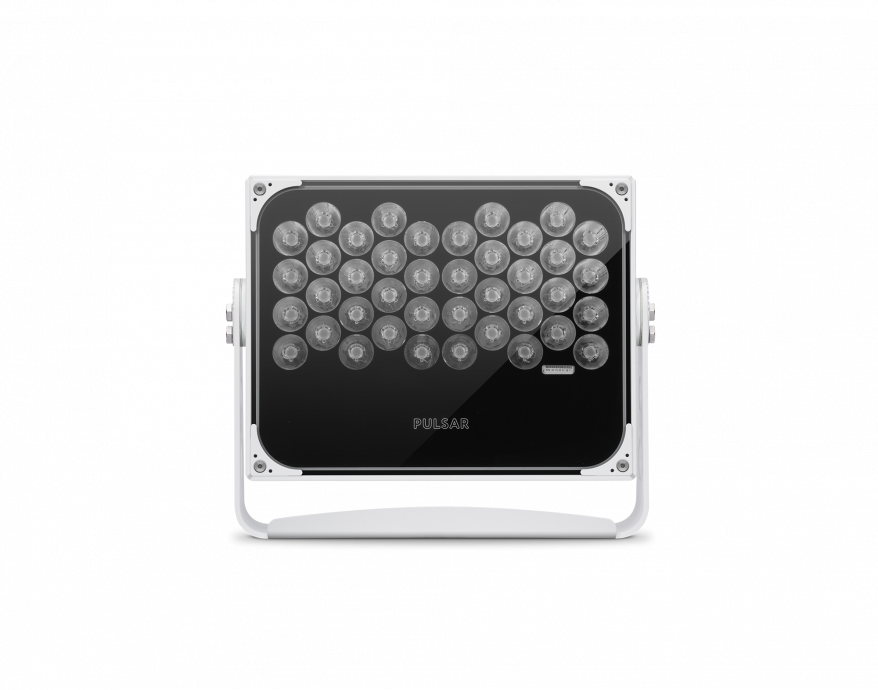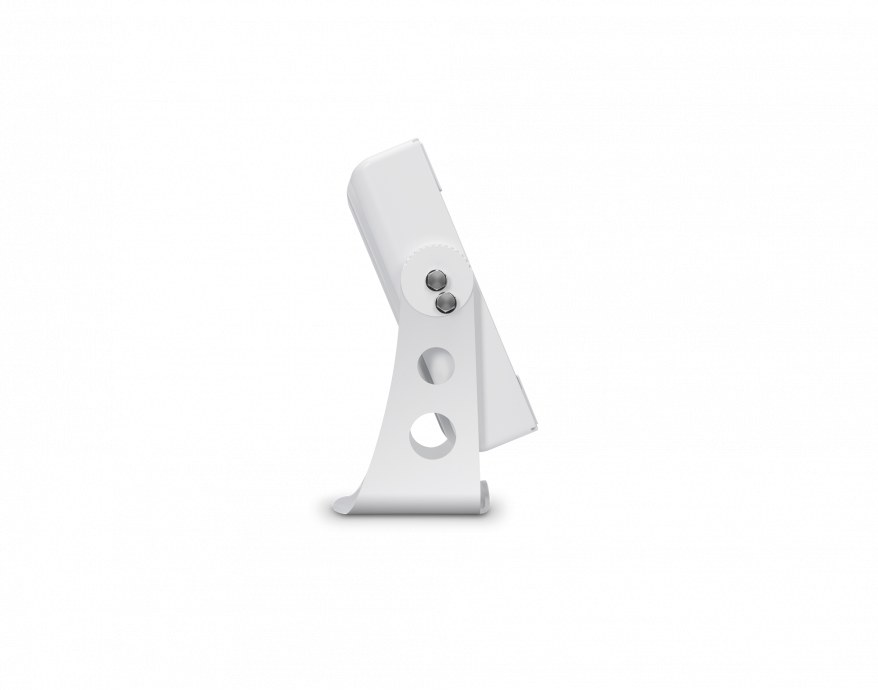 Ultra-narrow beam, dynamic LED spotlight
LuxEOS BEAM 40 is a dynamic, ultra-narrow beam architectural LED spotlight for exterior applications. With a 3-degree native light distribution, LuxEOS BEAM 40 offers a focused solution that can accurately illuminate structures over long distances.
90W LED floodlight
RGBW, RGBA and variable white light sources available
up to 2,800lm (VividCOLOUR) / 4,200lm (TunableWHITE)
up to 428,000cd (VividCOLOUR) / 625,000cd (TunableWHITE)
CRI 90+
DMX + RDM Control
Symmetrical & Elliptical beam options
Ultra-smooth dimming and 100% flicker-free light
Request a quote
LuxEOS BEAM Distributions
Through using a combination of Pulsar's Holographic Beam Shaping™ technology and power management system, LuxRAMP, LuxEOS can achieve optically direct performance with high luminous flux. 
LuxEOS BEAM 40 delivers an elliptical ultra-narrow light distribution of 3° x 60°, providing precise light distribution for any exterior application.
Outstanding Performance
Following the guiding principle of providing light only where it's needed, LuxEOS utilises Pulsar's Holographic Beam Shaping™ technology to maximise the luminaire's optical performance, whilst ensuring light is directed only as required. The advanced optical system enables a wide variety of symmetrical and elliptical beam distributions from 3° to 80°. Meanwhile, the use of high-powered LEDs and our dynamic power management system, LuxRAMP™, ensures LuxEOS achieves a high luminous flux, delivering peak intensities of over 1,000,000cd.