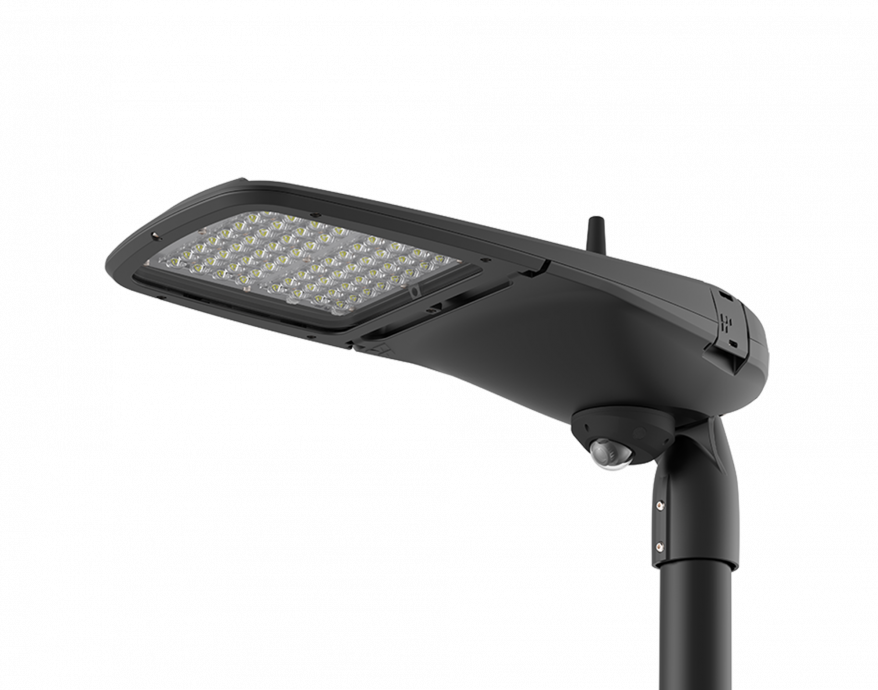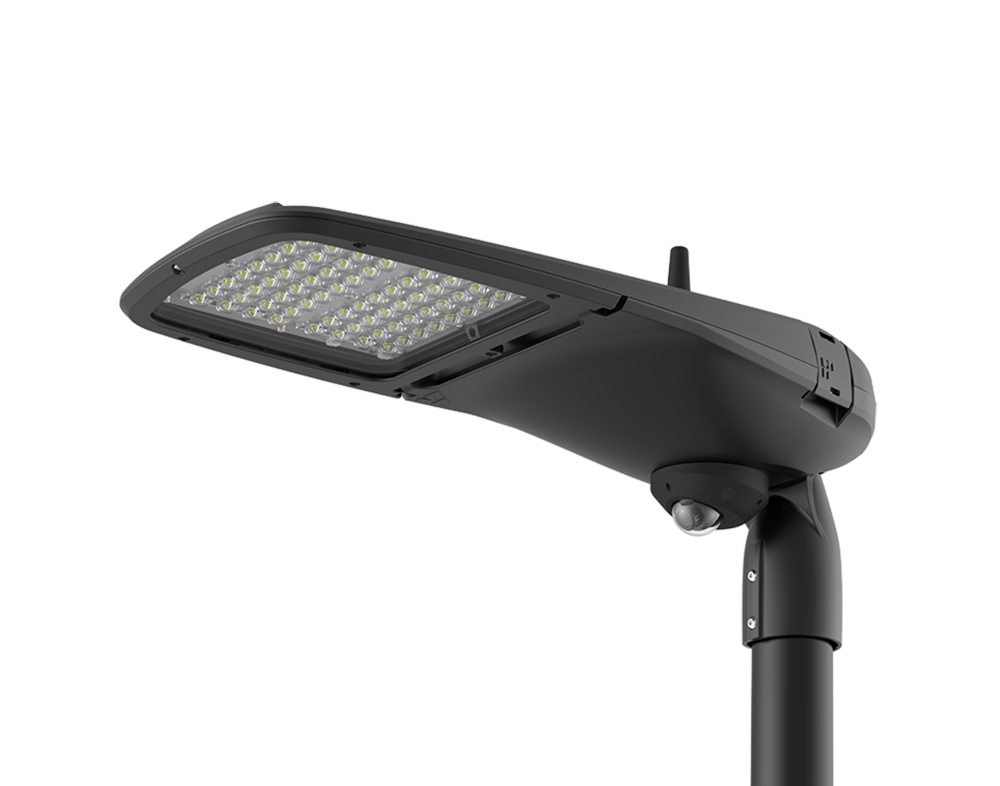 Downloads
Format: Adobe Acrobat PDF file, (83 KB)
Format: Adobe Acrobat PDF file, (83 KB)
Format: Adobe Acrobat PDF file, (82 KB)
More views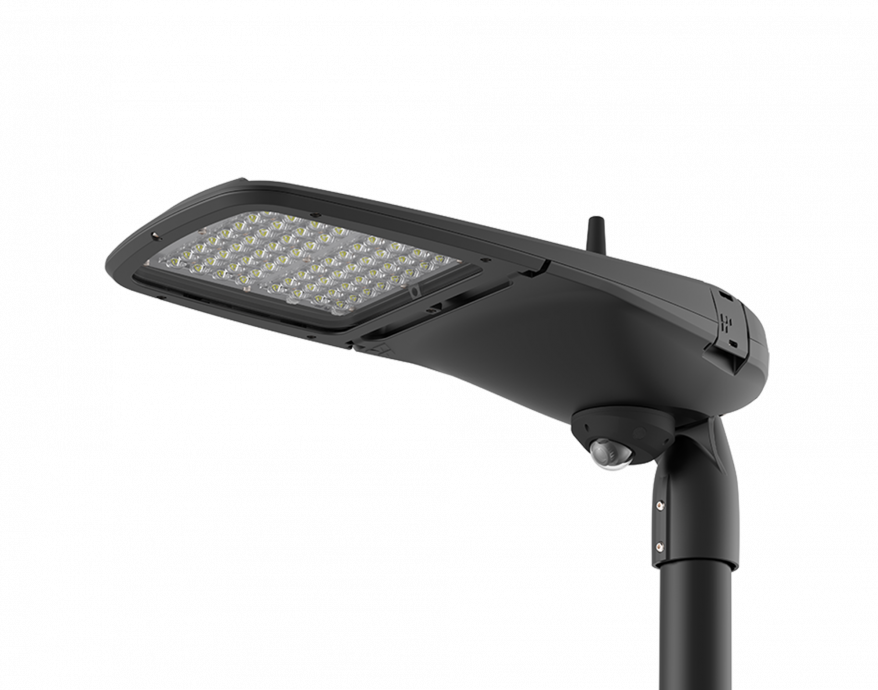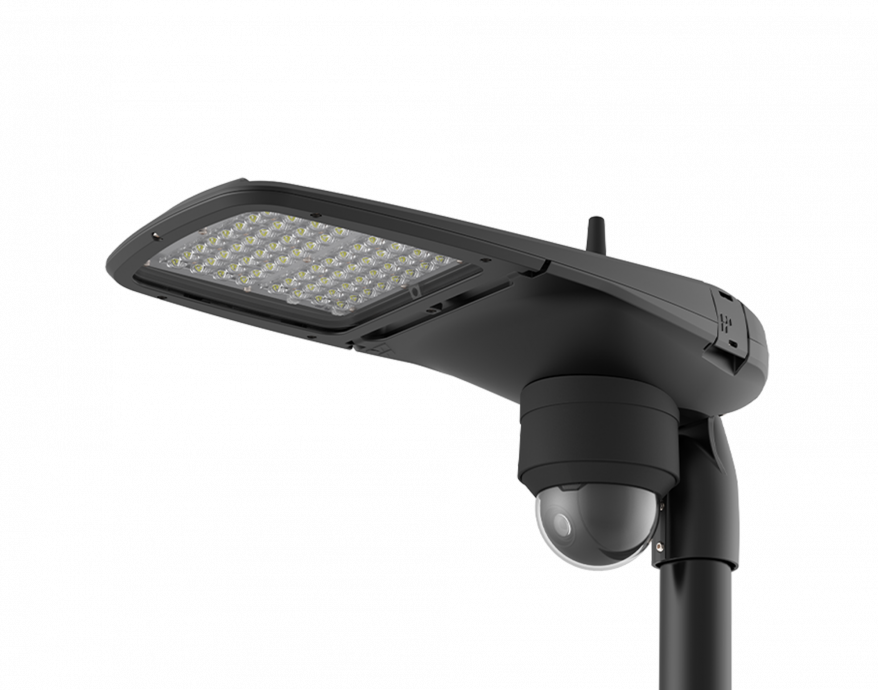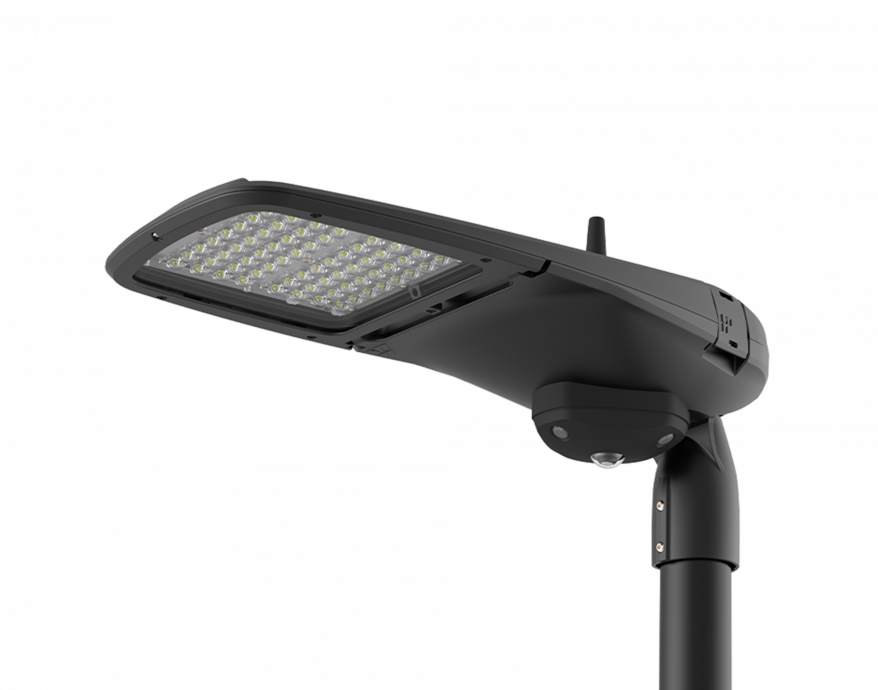 An intelligent solution for a safer world.
Kirium Pro Vision combines our flexible and future-proof range of performance street lighting luminaires with integrated CCTV technology; offering increased security with lower complexity. 
3 different camera solutions to suit your application.
Allows for reduced column clutter and consolidation of services.
Wired or wireless connectivity with secure encryption and authentication.
ONVIF compliant to ensure 

interoperability with IP-based CCTV security systems.
Contact us
CCTV has been integral for businesses and communities to ensure safety; with £2.2bn is spent in the UK on video surveillance a year, it is a valuable tool to detect and prevent offences.  Integrating CCTV cameras into a luminaire can add numerous benefits:
Consolidates multiple services into one product, reducing visual clutter and provides a more subtle solution in areas subject to high vandalism.

Compared to a "bolt-on" solution that would require drilling a mains power cable through the column, integrating with the luminaire ensures that the structural integrity of the column remains intact.

With the light source above the camera, the field of view is correctly illuminated.
Suitable for numerous applications, we can create a project tailored to your requirements.
Get in touch to find out more
With a 2.8mm lens and a 3072 x 2048 6MP resolution, the static camera is installed in a fixed position (which can be manually adjusted by hand) to offer a great general overview of any area. This camera has a built-in infrared allowing for excellent visibility of up to 10m in low light scenarios.
Suggested Applications:
- Footpaths
- Car parks 
- Pedestrian crossings 
- Entrances and exits to premises
The Pan Tilt Zoom camera offers a 4.8-120mm lens with a 25x optical zoom and 1920 x 1080 2MP resolution. The built-in infrared allows for excellent visibility of up to 50m in low light scenarios. With a 360° continuous rotation and -5° to 90° tilt, the camera provides a flexible solution, perfect to be used in emergency response scenarios.
Suggested Applications: 
- Town centres
- Traffic light junctions
- Urban traffic control
- Business parks
A wide angle 1.29mm lens providing a 360° fisheye field of view. This camera also includes a built-in microphone, integrated alarm and infrared allowing for excellent visibility of up to 15m in low light scenarios.
Suggested Applications:
- Town centres
- Shopping precincts
- Urban areas
- Pedestrian locations 

Mobile 4G/5G
Uses an onboard 4G/5G router to transmit over a mobile network with the use of a SIM card. Useful for when installing new cables and additional hardware is limited.
Wireless Gateway
Using a wireless base station to connect to any existing wireless infrastructure. Useful for when installing supply new cables is limited.
Hardwired Ethernet
A trusted connection method when there's the opportunity to install new cables. An ethernet cable is run alongside the mains to the luminaire.